Foundation to Holistic Health
For over two decades, I have devoted my career as a Registered Nurse, Health Advocate and as a Health Coach empowering others to live happier, healthier lives. 
Over the years, I have witnessed countless patients and loved ones in their most vulnerable moments, as they face a frightening medical diagnosis, and I've witnessed morbidity and mortality when patients refused to make healthy life changes. More often than not, diagnoses and complications were related either directly to obesity or were preventable if healthier choices had been made.
​Like most things in life, healthy living is a choice. There are no short cuts, despite the number of weight loss fads, get fit gadgets, and those who seek to monetize the very real problem of diet-related health problems in an unhealthy way. 
​The difference between knowing what is healthy and making dietary changes is vast. That's why I consider myself an educator and a coach. I've learned that raising awareness is not enough- that most people need ongoing coaching, accountability, a supportive community and trusted sources of information to make significant changes that are healthy and that last.
​What I've learned from years of medical training and clinical experience could not compare to what I learned from my own health scare that led me on my on my own personal journey of self-healing, holistically.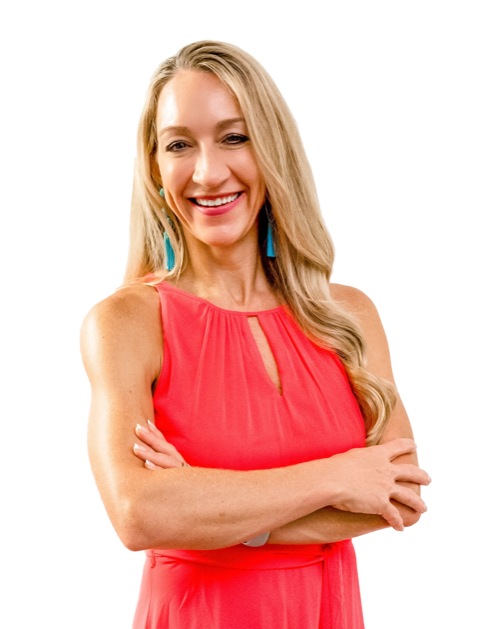 Jennifer Jenkins, RN, CHC, CHLC, FNS, WMS

Aproximately 10 years ago, I found myself as the patient. I was seeing multiple specialists due to a multitude of health problems that presented themselves from a compounding amount of poor choices over the years that caught up to me. I knew this was all a direct result of my own doing. Traditional medicine was not working and I felt hopeless because I was the "mystery patient". I went on a quest to search for alternative answers and try to get to the root of my problems and attempt to heal my body on my own. 
At that time, I was working extremely long hours and was under a tremendous amount of stress with no healthy outlet. I was not getting enough sleep. I was dependent on energy drinks to mask the symptoms my body was trying to tell me. I was consuming a diet that was highly processed and full of hidden chemicals, yet buying into the packaging that was labeled "all natural" or organic without reading the ingredient labels. I was consuming supplements that were causing me serious side effects because I had no idea not all supplements are created equally and was uneducated in that area at the time. I was filling my mind with negativity and I was not exercising. The worst part of all, because I was not feeling good about myself I was taking it out on those closest to me that I cared about deeply. I knew I had to make a change in just about all areas of my life and give my body what it had been missing for a very long time- healthier choices. 
I was trained on what to do but I was missing structure and someone to help keep me accountable. When I started to research the different wellness plans that were on the market my eyes were opened to an overwhelming amount of  misleading information. The more I researched, the more I realized there was a much bigger problem. The advice I was reading and the products people were trying to sell to the consumers were not only not backed by any scientific research but some were outright dangerous. I was even seeing firsthand what was happening to patients and loved ones that were buying into these strategies because they were desperate to get results. I realized this journey could no longer be just about me. It needed to be about helping others so they did not fall into the same trap I found myself in. 
During this time of my journey, I had a unique opportunity to be a part of a medical mission group. I had the privilege to work alongside several brilliant doctors and medical professionals from across the U.S. and throughout China over the course of several years. I learned of several different alternative health & healing modalities which included blending the best practices of Eastern and Western Medicine together to offer others safer and healthier outcomes and what it meant to help others holistically, including myself. This eventually led me down the path to a much healthier lifestyle with results that I have been able to sustain for over a decade now. 
The Celebrating & Rediscovering
Rooted Holistic Health Coaching was founded with YOU and I in mind. I understand there is not a one-size fits all approach to health & wellness. I take a holistic approach to wellness which includes but not limited to; fitness, balanced nutrition, community support, behavioral modification, a positive mindset, a healthier home & environment and lifestyle changes. I use credible, up-to-date evidence based strategies that are backed by the National guidelines & standards, meal plans approved by Registered Dietitians and bioenergetic testing which has the ability to trace to the roots the areas of the body that are under the most stress and so we can develop a plan that is right for you which takes out the guesswork. In addition, I will never promote fads or quick fixes but rather help you develop a solid foundation that leads to happier, healthier and more sustainable results. 
Jennifer Jenkins, RN, CHC, CHLC, FNS, WMS
"I started with Jen when I was close to the heaviest and unhealthiest, I had been in my life. I was eating fast food all the time, addicted to coffee and sugary drinks, and struggled to fit into my clothes. My mind was busy with anxiety and teetering on depression. I have been overweight since I was a child, and I have tried all the fad diets and none of them stuck. The day I started with Jen, I began the journey to a happier and healthier me. I am now almost 60 pounds down! I am so much lighter in mind and body! As a full-time student, with a full-time job, I am easily able to find ways to fit in workouts and healthy eating in my daily life without ever feeling deprived. Jen has guided me throughout the past six months with love and support in many ways. She is always there when you need her! She has boosted my confidence and the strength I have inside of me! I am so thankful to have Jen supporting me in this journey to greatness and I know with her I will succeed."
Danelle Castillo
Tampa Bay Realty & Investment Group
"Jennifer has been working with me since Jan 2019. I called her in desperate need to change my health/diet needs. She is extremely caring and patient and you can feel how much she loves what she does. Still a client today and would recommend her to everyone."
"Jennifer truly cares about clients and delivers compassionate coaching to live your best life!Her program works, and I appreciate that it's not a quick fix but a true lifestyle change. Thank you for helping our community be healthier"
Diane Stoddart
Preparing for Tomorrow
"Jennifer has a wealth of knowledge about the bodying what it needs to thrive. Her desire to help us be healthier and live better lives is obvious."
Rachel Revill
PerfecTiming Concierge
"Jennifer has the expertise to help you reach your optimal level of well-being and performance. She will support you in your transformation, a lifestyle change. I recommend you calling her if you're ready to do the work to achieve your goals holistically."
"Jennifer is knowledgeable and professional. I highly recommend Rooted Holistic Health Coaching and Jennifer to help you achieve your goals."
"I am so incredibly thankful to you!I feel so amazing. I am already down 7 pounds and my brain fog is clear! I am sleeping better and feel so much better!! "
Hear What Others Have To Say...