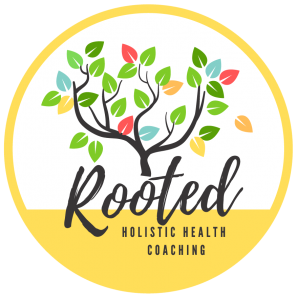 I love partnering with brands whose products and services bear a mission and purpose that I can get behind. This page may contain affiliate links and are all products/services that I highly recommend.
Balanced Health is a  bioenergetic testing and natural remedies for Chronic Stress and Health Imbalances. Discover your level of wellness through a comprehensive bioenergetic hair and saliva analysis. More testing capabilities than any other at-home test.
Rooted Holistic Health Coaching is a Proud Affiliate of Creating Balanced Health to Help You Take the Guesswork Out & Get to the Root of Wellness.
Did you know that our body is made up of energy that is measurable? This type of testing falls into the holistic health realm. While this is not a diagnostic tool to be confused with any type of western medicine testing, we are able to test stressed systems of the body. This testing process has the ability to read the energetic resonance that emanates from the hair and saliva samples. These digital values allow you to make changes in a positive direction! When you are ready to take a new approach to understanding your health, bioenergetic testing is the option for you!
The FULL Scan home health test kit is the most comprehensive scan available. The scanning Creating Balanced Health offers provides a wide range of insights, including levels of bioenergetic stress within your system performance, nutritional and hormonal imbalances, general categories of resonating toxins, food and environmental sensitivities, along with a balancing regimen. The balancing regimen includes nutritional supplements, as well as herbal and homeopathic remedies. Learning this information helps you to answer your own bioenergetic health questions and make better health decisions. The goal is to bring your body into balance and achieve optimum health. 
To order the Full Can home health test click below and enter the coupon code "rooted" to save $20. Creating Balanced Health will send you your test kit, which you return with a sample of your hair and saliva. The samples are analyzed in FDA approved testing facilities by technicians and a detailed report based on your findings will be available in roughly 3 weeks of them receiving your samples. Once you receive your results, we will go over your results together and answer any questions that you may have.
You will receive online access to our system where we provide detailed report on the complete energetic findings of the scan.  
A complete body chart depicting 14 systems and indicating the specific level of stress
Top three most stressed organs
Hormones out of balance
Toxins (mold, bacteria, parasites, chemicals, metals, and viruses)
Nutritional imbalances with food options
A chart indicating all categories of possible food and environmental sensitivities
A list of customized remedies and description
The Proceller8 ProPak is a powerful synergistic approach to reaching your health and wellness goals. The combination of these four products, along with a healthy diet and exercise, is designed to enhance and increase the results of your current health and wellness regimen.
Only the best ingredients make the cut. Wellness, focus, energy … we have you covered!